---
Santana y Maná Juntos
---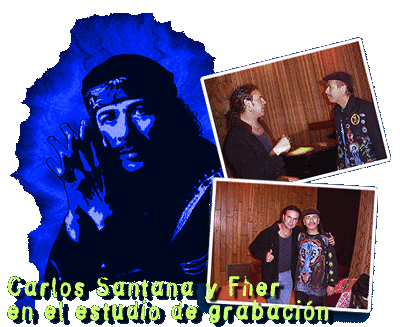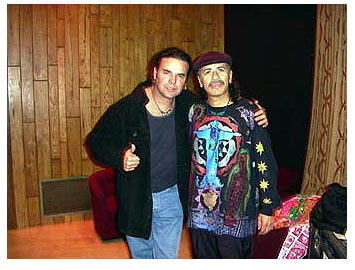 In late December 1998, Mana was invited to participate on the upcoming album of Carlos Santana. Mana wrote and recorded an original song for their mentor called, "Corazon Espinado".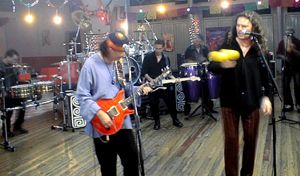 The filming of the "Corazon Espinado" music video was in Mexico City. Carlos and Maná jammed all day and captured the magic and energy from the Santana/Maná tour.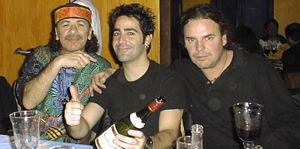 On December 3, 1999 Santana & Maná sat down for an authentic Mexican dinner, Guadalajara style.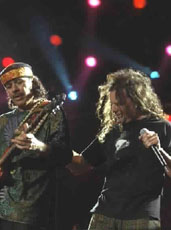 Filled with soaring riffs, inviting rhythms and an expansive one-world vibe, Carlos Santana brought his musical vision to new heights. Ask him to describe Supernatural and he will only say that the sound of this collection is "not black, or white or gray. It is multi-dimensional." Multi-dimensional is an understatement. Supernatural bridges cultural, generational and musical gaps, and was obviously just what people wanted to hear. The album has achieved so many accolades and awards since its release, it's unprecedented. They include 13 times Platinum sales (and counting), 9 Grammy awards, and the 7th best-selling album ever of the Soundscan era. Clive Davis, who served as the album's co-producer with Carlos, helped bring together a powerful and eclectic group of musical stars. Those who signed on to the project came purely for their love of the music and their reverence to a musician that helped re-define music the day he walked on stage at Woodstock 30 years ago.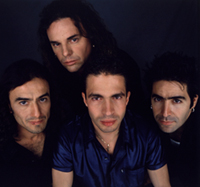 Among the collaborators are five-time Grammy winner Lauryn Hill; Fugee and Grammy winner, Wyclef Jean; Everlast; Eric Clapton; Dave Matthews; Cee-Lo from Goodie MoB; Rob Thomas of Matchbox 20; Eagle Eye Cherry; the Dust Brothers; and, Mana. The Santana band, including "CT" Chester Thompson, Raul Rekow, Karl Perazzo, Tony Lindsay, Benny Rietveld and Rodney Holmes, comprises the core group of musicians on the recording.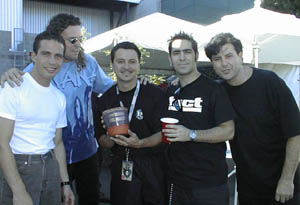 "You can really feel God's hand in this," Carlos offers. "Usually when you do a CD with so many incredibly talented people there's no glue, there's no cohesiveness. But on Supernatural, everyone involved from the musicians to the engineers understood the intentions, motives and purpose of making this CD. We all hit the bullseye." "Smooth," the collection's first single, wound up becoming the longest-running #1 hit of 1999 on Billboard's Hot 100 chart. A salsa tinged, blues-smoked, mid-tempo rock song, it burrows its way into your consciousness and lingers there, as all classic songs should. "Some songs are just like tattoos for your brain. You hear them and then they are affixed to you," Carlos says. Produced by Matt Serletic (Matchbox 20, Aerosmith), it features powerful vocals from Rob Thomas, lead singer of the multi-platinum band Matchbox 20. Thomas co-penned the track as a sultry ode to love. As was the case with all of the artists who participated in the creation of Supernatural, for Rob, working with Carlos was a singular and emotional experience. "Somewhere in the middle of recording, it really hit me that I was actually jamming with Santana," offers Thomas. "As a musician, as a songwriter and as a lover of music, I think that something like this has made me better.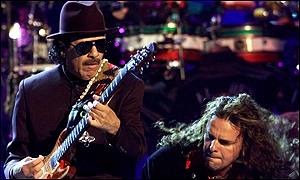 To spend five minutes with Carlos is to look into someone who is without pretension and one who is pure talent. He is as fresh today as he was in 1968. He matters even more in fact." Wyclef Jean brought the sultry, Spanish-textured "Maria, Maria" to Supernatural. The second single to be released from the album, it was co-produced by Wyclef and Jerry "Wonder" Duplessis. The track gracefully fuses Latin, African and pan-Caribbean influences, and is ample proof of Carlos' across-the- board multicultural appeal. No wonder it looks set to become the longest-running #1 hit of 2000 on Billboard's Hot 100 chart. "Anyone who has ever picked up a guitar is a Carlos Santana fan," declared Wyclef. "He's the god of music and the god of guitar. With Carlos, I knew that all I had to do is show up with a pad and pen and it would just happen. 'Cause I knew that Carlos' energy would just bring the vibe."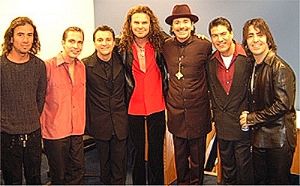 The vibe continues with another strong single taken from the album, the Dave Matthews' collaboration on the co-penned "Love Of My Life" (also featuring Dave Matthews Band drummer Carter Beauford). Carlos says, "I think that Dave channeled the spirit of Billie Holiday on this song. He is my brother and I really appreciate him not only as a friend, but also as a great musician. My daughter turned me on to Dave a couple of years ago, and I am forever grateful." Matthews echoes the same sentiment, "I remember at one point Carlos just hit this note and it was like there was no question. That note was Carlos and I realized that what he brings to the music is Carlos." Everlast made his contribution to the project with a haunting melody and powerful lyric for the single, "Put Your Lights On." Produced by Dante Ross, it's significant because it was the first song that Everlast wrote after open-heart surgery. "To be honest, I didn't know if I was gonna give this song up," Everlast says, "And, you know, if it wasn't Carlos, I wouldn't have." Carlos says that the song is one of his favorite tracks on the CD. He said, "it reminds me of the time when I played San Quentin prison for the real hard-core inmates. The intensity and the message that Everlast sings, "Hey now, all you killers, put your lights on" is a powerful message to rescue people from having to be miserable." After working with Carlos on her multiple-Grammy-winning debut, The Miseducation of Lauryn Hill, Ms. Hill returned the favor by producing and writing the soulful track "Do You Like The Way." It teams Carlos up with Goodie MoB's Cee-Lo, who was thrilled to work with him. "Everybody knows Carlos' music," Cee-Lo says. "Rappers, everyone." Carlos laughs, "I told my daughter that I was gonna work with Lauryn Hill and she didn't believe me!"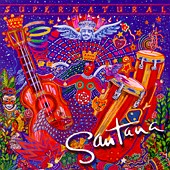 To the surprise of many "Supernatural", the new Santana album did amazingly well, bringing Carlos Santana into the spotlight once again.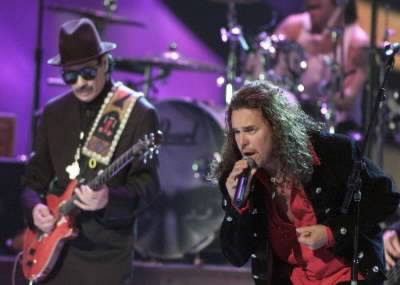 Supernatural is filled with other contemporary Latin music stars including tracks produced by Grammy winner KC Porter and "Corazon Espinado," co-written by and performed with Mana. "Every musician who participated on this record was on the same wavelength and the same artistic energy as I was," Carlos explains. "They had been hearing my music and feeling my spirit and I in turn, had been feeling theirs. Supernatural is a beautiful example of synchronicity." In fact, Supernatural is the next musical evolution of a man who has continued on his own musical journey without compromise for three decades.
Carlos sums it up best when he says, "The whole process of making this record has been natural; as soon as we all got together in the studio, we all just heard the music. And because of that ease and that natural quality, making Supernatural was a truly glorious experience."

The new album also helped the veteran musician bring home 9 Grammy Awards in 1999, including song of the year for his duet on "Smooth" with Rob Thomas from "Matchbox20".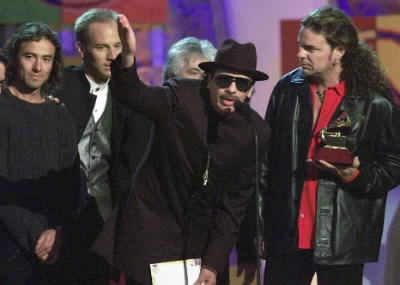 ---

---